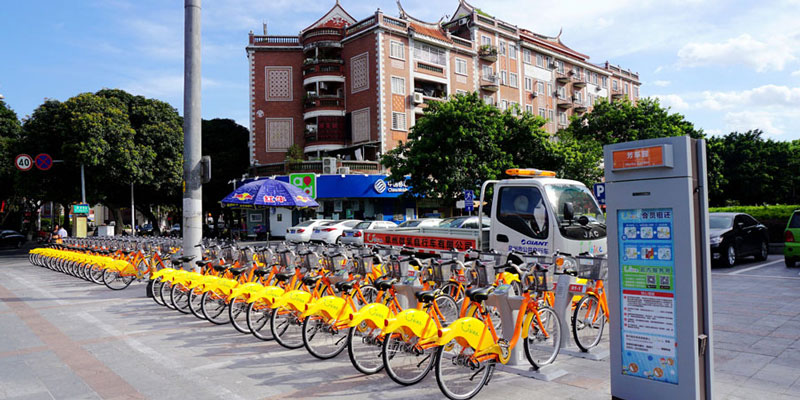 A Must-try traveling way in Taipei : YouBike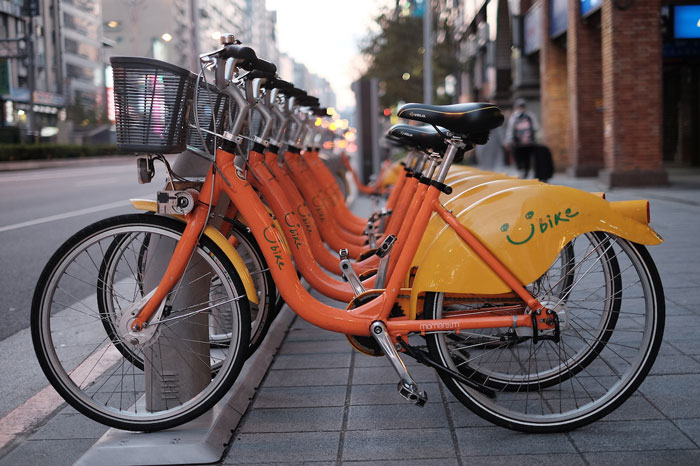 One of the great aspects of Taipei is its range of easily accessible and cheap commuting options. From the fast and reliable MRT, to the clean and cheap buses, almost every part of Taipei can be accessed to by taking these modes of transportation – and if not, pretty much everything can be walked to. Though Taipei is a foodies' heaven, you can be rest assured that not all of that greasy, fatty goodness that makes Taiwanese food amazing will go to your waistline as long as you walk it off (or that's what I tell myself).
However, what many don't know about (or don't know how to utilize), is Taipei's public biking system, also known as YouBike. All you need to do is take your MRT card or credit card and register it at one of the kiosks located at every YouBike Station, and you're good to go. These bikes are available to rent 24-hours a day, so whether you're in the mood to take a quick spin early in the morning, or you need a way back home from the club at 4 AM and taking a taxi is too expensive, YouBikes are the perfect way to get exercise and reach your final destination.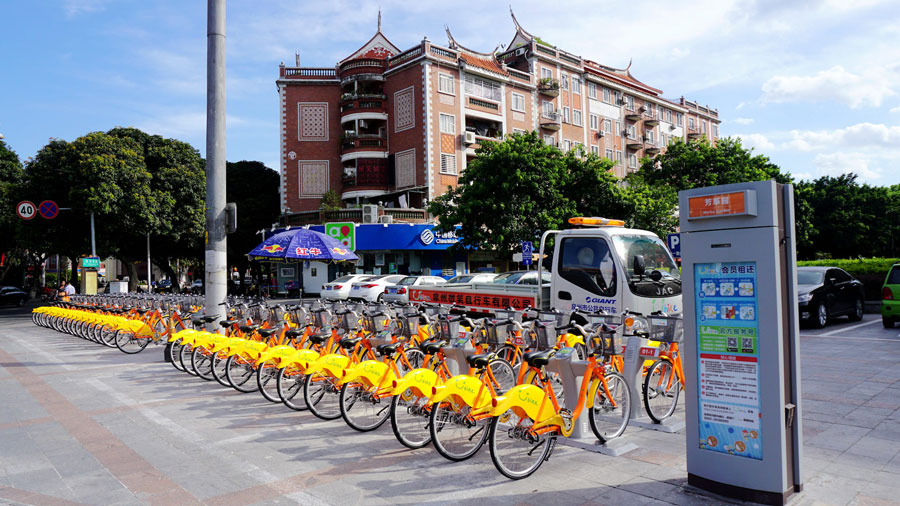 Though the streets of Taipei can be quite daunting (I'm sure we've all had near-death experiences walking across the street), there are plenty of bike routes that are easily accessible to get around Taipei. Some are the public streets and sidewalks, and others are private walkways. There are also plenty of riverside parks that connect one end of Taipei to the other.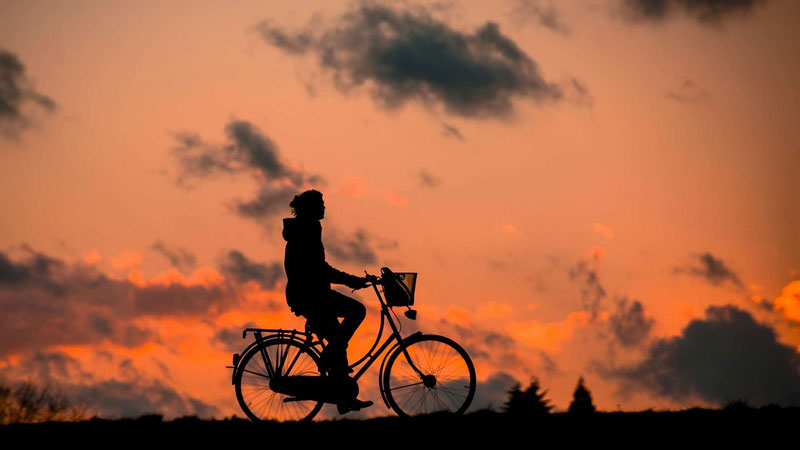 Tamsui, the coastal area of Taipei, is one of the most popular locations to bike to. Starting at the junction of Taipei City and New Taipei City, you can bike about 10 kilometers to Tamsui, passing along a variety of beautiful rivers, parks, and temples. There are signs along the way locating the direction, and it is all incredibly accessible and easy to find. After you arrive at Tamsui, you can look around the beautiful oceanfront while indulging yourself in amazing Taiwanese snacks and cuisine. If you don't want to go so far, there are other far off areas that can also be reached by bike.
One of the best and most reliable sources of transportation is the YouBike that all foreigners should experience at least once during their stay in Taipei! Be sure to check it out to get the most out of your travels here!