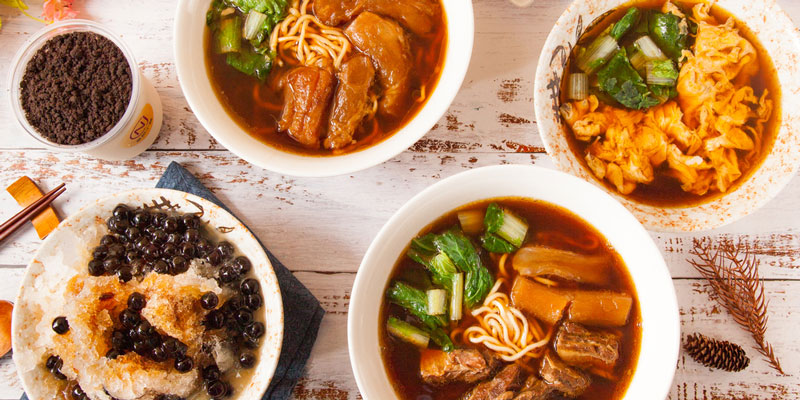 Off to the Traditional Markets | TourMeAway Blog
It's September! But leaving the summer doesn't always mean you get to escape the heat here in Taipei. This sub-tropical city can sometimes reach up to 28 degrees, even in November! So, if you aren't used to the sun and the humidity, why not venture into the air-conditioned traditional markets, and visit the well-loved, old-school vendors with TourMeAway?

HuaShan Public Market
Abundant Grace (恩記小舖)
You might have heard of the famous breakfast shop Fuhang Soymilk, with their thick, oven-baked omelette cade. The Abundant Grace is in the building right next to Shandao Temple Station. They started off as a soymilk shop, but soon uncovered their real talent when the chef decided to bring his love for beef noodles to the menu. Taiwan is well known for the country's love of, and talent for beef noodles, so much so that there is a Beef Noodle Festival every year, where all restaurants can submit their masterpieces for the competition.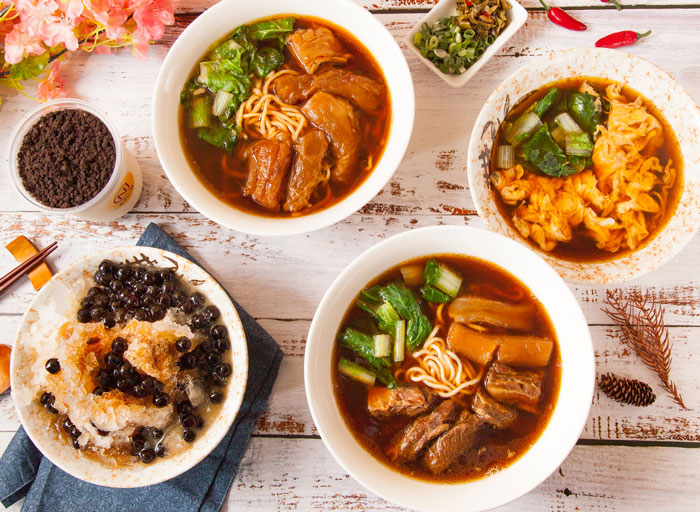 The chef at Abundant Grace grew up in the Huashan Market neighborhood, and has watched it develop since its old days. He believes that turning "modern" doesn't just mean clean spaces and air-conditioned rooms. It means creating something special and exciting! He turned his love for his favorite dish into something new and substantial. After experimenting with different spices, he created the recipe for "Chef Beef Noodles." First, he marinated the various cuts of beef separately, each with different seasonings. Then, he mixed them all together into this special recipe. Each bite has a new flavor, and all the scents melt together perfectly in the soup. The time and devotion he put into his recipe paid off in 2019 when Abundant Grace won the Best of the Best title in the Taipei Traditional Market Festival against all other vendors.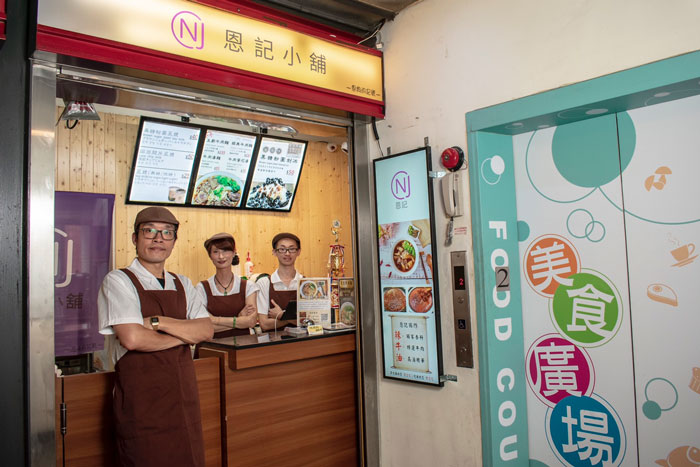 If you want to eat like a local, try some of their spicy sauce. Just one scoop of this magical stuff will bring your beef noodles to another level! After the beef noodles, if you still have some space in your belly, try their Black Sugar Ice, or the freshly made soy milk - some flavors (like Lava Chip Soy Milk) can't be found anywhere else!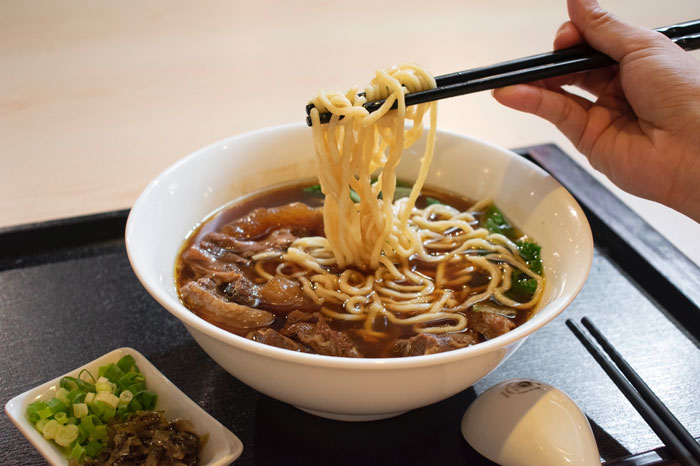 Songjiang Market
Zen Yu Luwei (珍育滷味)
Songjiang Market is one of those traditional markets that you can easily reach on the MRT. Right beside Exit 4, Xingtian Temple station, Songjiang market goes beyond providing daily meats and vegetables. Hidden within the labyrinth-like building, Zen Yu Luwei is a popular destination for Taiwanese natives!
Luwei is one of the most common anytime snacks for the Taiwanese. Made up of braised meats, vegetables, and tofu, all in a home-made soy sauce based soup, every Luwei vendor has their own unique taste. The chef at Zen Yu grew up in Ilan, an eastern city in Taiwan. Nurtured by the high quality water and pastoral nature, his bold, generous, and happy character attracts customers just as much as his recipes. He always announces proudly that "The chicken I sell can't be found in other restaurants, but you won't ever find another one of me."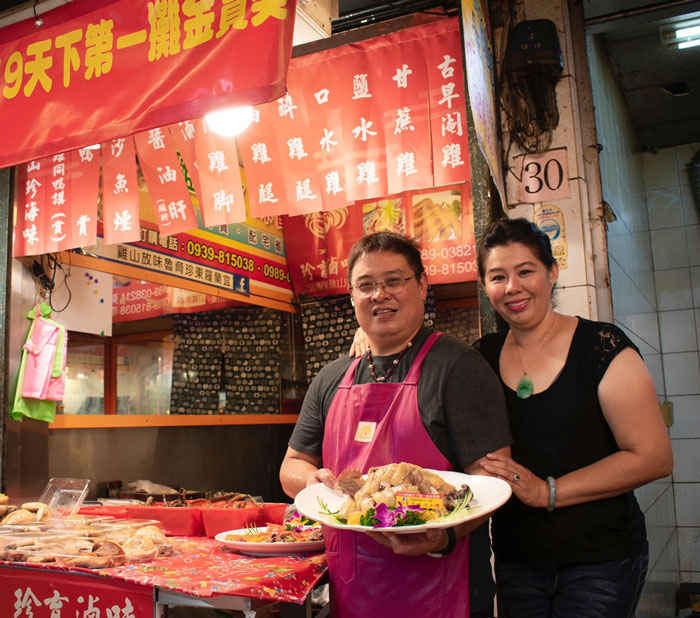 Shrimp & Pork Pot Stickers
If you are here, the must-try item is their Mouth-Watering Chicken (口水雞;Kou-Shui-Ji). With crispy chicken skin, just the right amount of spicy sauce, and tender chicken meat, this dish is just like its name -- even thinking about it makes people's mouths start watering! Zen Yu uses free-range chicken from Ilan to provide a healthier choice. The duck wings are from Cherry Duck (the highest quality duck in Taiwan), and the duck feet are from the male, so they keep as much collagen as possible. All ingredients are carefully chosen and the cooking process precisely measured. The chef insists on serving the best quality food. This spirit is possibly the secret to why this small shop is always crowded!

Partner: Taiwan Youth Hostel Association,
Sponsor: Department of Information and Tourism, Taipei City Government